A joint project of the Hoover Institution, Citizen Film, and Stanford Music, this site is a multimedia companion to the Stuart Canin physical archive, on location at the Hoover Institution Library & Archives at Stanford University.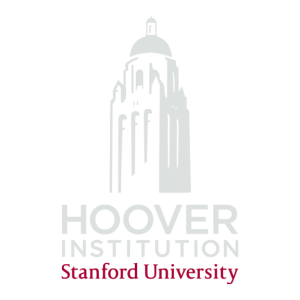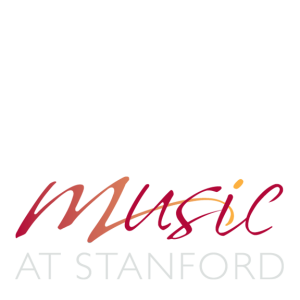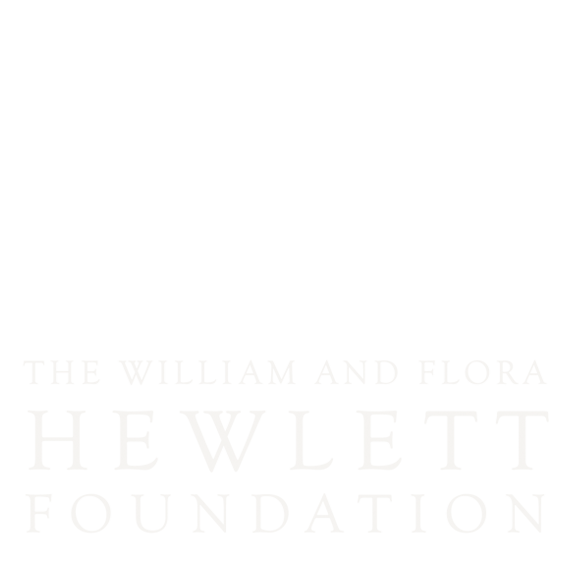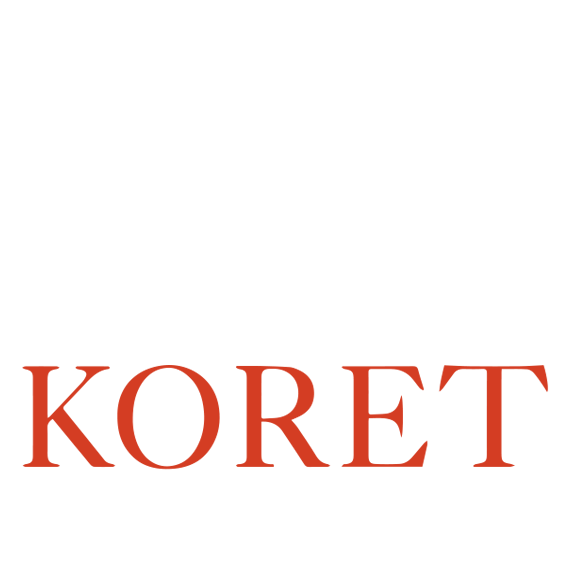 CITIZEN FILM, INC., is a not-for-profit 501(c)3 production company dedicated to crafting emotionally resonant documentary stories with care and dignity. Our work has been featured at many of America's most prestigious venues, from Sundance to MoMA New York. We specialize in collaborating with civic and educational institutions to create films and multimedia exhibitions that foster constructive engagement in cultural and civic life.
THE HOOVER INSTITUTION, with its eminent scholars and world-renowned Library & Archives, seeks to improve the human condition by advancing ideas that promote economic opportunity and prosperity, while securing and safeguarding peace for America and all mankind. With a half a million volumes and more than six thousand archival collections from 171 countries, Hoover supports a vibrant community of scholars and a broad public interested in the meaning and role of history.
THE STANFORD UNIVERSITY DEPARTMENT OF MUSIC is rare among similar departments at other institutions in that it joins with communities on and off campus to welcome everyone to participate fully in the life of the department. Regardless of whether you are a major or nonmajor, an undergraduate or graduate student, alumnus or a member of the community at large, the department's varied offerings invite you to appreciate and enjoy music wherever you are.
THE WILLIAM AND FLORA HEWLETT FOUNDATION This documentary multimedia archive and performing arts program was made possible through a generous grant from the Williiam and Flora Hewlett Foundation. "Never stifle a generous impulse," was a favorite saying of entrepreneur William R. Hewlett, who established the Hewlett Foundation with his wife, Flora Lamson Hewlett, and their eldest son, Walter B. Hewlett. The foundation has a long history of effective support for education, culture, and the performing arts.
KORET FOUNDATION This program was also anchored by the Koret Foundation, which supports leading institutions to improve how they work and expand their reach and impact. The Koret Foundation focuses on strengthening anchor institutions, helping them with a spectrum of arts, culture, and civic organizations and educational innovation efforts.  As part of the foundation's ongoing commitment to strengthening and enriching Bay Area communities, Koret supports and sustains high-quality cultural arts programs and civic organizations that contribute to the vibrancy of the Bay Area.
STUART CANIN
Stuart Canin has held the title of concertmaster at the San Francisco Symphony, the New Japan Philharmonic (conducted by Seiji Ozawa), the Berkeley Symphony Orchestra (conducted by Kent Nagano), San Francisco Opera, the Los Angeles Opera, and numerous major Hollywood studios on such films as Schindler's List, Titanic and Forrest Gump. He was a founding member of the New Century Chamber Orchestra and served for seven years as New Century's first music director. A young student of Hans Letz and Ivan Galamian and a graduate of Juilliard, Canin became the first American to win the Paganini International Violin Competition in 1959. In 1937, as a ten-year-old violinist, Canin garnered nationwide attention when he performed Schubert's "The Bee" on The Fred Allen show and was instrumental in starting a feud between Allen and Jack Benny.
SAM BALL (project director)
Documentary film and multimedia director Sam Ball is an alumnus of Stanford University's graduate program in documentary production (1996) and cofounder of Citizen Film, which has produced more than 150 documentary films and multimedia projects for museums, cultural and educational institutions, and television. Ball's works have been exhibited at many of America's most prestigious venues, from the Sundance Film Festival to the Museum of Modern Art, New York.
ABRAHAM D. SOFAER (project producer)
Abe Sofaer (LLB, New York University's School of Law, 1965) is a former US district judge, state department legal adviser, and the first George P. Shultz Senior Fellow at the Hoover Institution. His work focuses on the power over war under international law and within the US government and on issues related to diplomacy and national security. His most recent books are Taking on Iran: Strength, Diplomacy, and the Iranian Threat (Hoover Institution Press 2013) and The Best Defense? Legitimacy and Preventive Force (Hoover Institution Press 2010). He received the Distinguished Service Award in 1989, the highest state department award given to a noncivil servant.
NORMAN NAIMARK (lead scholar)
Norman Naimark is the Robert and Florence McDonnell Professor of East European Studies in the history department at Stanford and a senior fellow at the Hoover Institution and the Freeman Spogli Institute. He also serves as the Sakurako and William Fisher Director of Stanford's Global Studies Division. His books include The Russians in Germany: A History of the Soviet Zone of Germany (Harvard 1995); Fires of Hatred: Ethnic Cleansing in 20th Century Europe (Harvard 2001); and Stalin's Genocides (Princeton 2010). He is presently writing a book on Stalin and Europe, 1945–1953.
HON. GEORGE P. SHULTZ (adviser)
A native of New York, Shultz graduated from Princeton University in 1942. After serving in the US Marine Corps (1942–45), he earned a PhD at the Massachusetts Institute of Technology (MIT). Shultz taught at MIT and the University of Chicago's Graduate School of Business, where he became dean in 1962. He was appointed US secretary of labor in 1969, director of the Office of Management and Budget in 1970, and secretary of the Treasury in 1972. From 1974 to 1982, he was president of Bechtel Group, Inc. Shultz served in the Reagan administration as chairman of the President's Economic Policy Advisory Board (1981–82) and secretary of state (1982–89). Since 1989, he has been a distinguished fellow at Stanford University's Hoover Institution.
SCOTT D. SAGAN (adviser)
Sagan is the Caroline S.G. Munro Professor of Political Science, the Mimi and Peter Haas University Fellow in Undergraduate Education, and a senior fellow at the Center for International Security and Cooperation and the Freeman Spogli Institute at Stanford University. He also serves as the cochair of the American Academy of Arts and Sciences' Global Nuclear Future Initiative. His books on the subject of nuclear strategy include The Limits of Safety: Organizations, Accidents, and Nuclear Weapons (Princeton University Press, 1993), and, with coauthor Kenneth N. Waltz, The Spread of Nuclear Weapons: An Enduring Debate (W. W. Norton, 2012).
HÉLÈNE WICKETT (performer)
Hélène Wickett has appeared as piano soloist with major orchestras throughout the United States and Europe including the Boston Symphony, Cleveland Orchestra, Göteborg Symphony, San Francisco Symphony, Stockholm Philharmonic, and Residentie Orchestra of The Hague. She has played recitals at London's Wigmore Hall, Paris's Opéra Comique, Salle Gaveau, and Salle Cortot, Rome's Villa Medici, Washington's Kennedy Center, and New York's Carnegie Hall.
SEAN NILSSON (web design and development)
Sean Nilsson is the principal creative director for N Creative, a Toronto-based digital marketing company. A decade spent managing the creative services department at IMAX Corporation taught him the importance of brand identity and excellence in execution.
Made possible by the generosity of
The Hoover Institution Library & Archives
The Koret Foundation
The William and Flora Hewlett Foundation
Stanford University Department of Music
Marc and Anita Abramowitz
Doug and Sandra Bergeron
Louisa Geismann
Vinod and Laurel Gupta
Dr. Lucy Shapiro
David and Joan Traitel
"Potsdam at Stanford" Executive Committee
Jonathan Berger
Abraham D. Sofaer
Eric Wakin
Leigh White
Editor
Mike Shen
Cinematographer
Sophie Constantinou
Concert Cinematography
Richard Gunderman, cinematographer
Jackie Zabel, camera operator
Fritz Bindel, line producer
Sasha Riddle, production coordinator
Web Design Assistant
Cassandra Dreher
Production Assistants
Nick Randhawa
Taylor Reynolds
Sound Design
Jeremiah Moore
Mastering
Gary Coates
Archival Research
Edward Engel
Additional Design
Sutton Long
Community Outreach and Public Relations
Danielle Smith
Kimberly Verde
Archival images provided by
Stuart Canin
National Archive and Records Administration
The Truman Presidential Library
The Hoover Institution Library & Archives
Special Thanks
Rachel Bauer
Linda Bernard
Vishnu Jani
Larry Kramer
Jenny Mayfield
John McGuirk
Lisa Nguyen
John Raisian
Danielle Scott Taylor
Ann Wood
Bing Concert Hall
Drew Farley, technical manager
Sierra Gonzalez, marketing director
Nick Malgieri, audio/visual manager
Julie Ornelas, ticket office manager
Kimberly Pross, director of production
Matt Rodriquez, director of operations
Jan Sillery, general manager